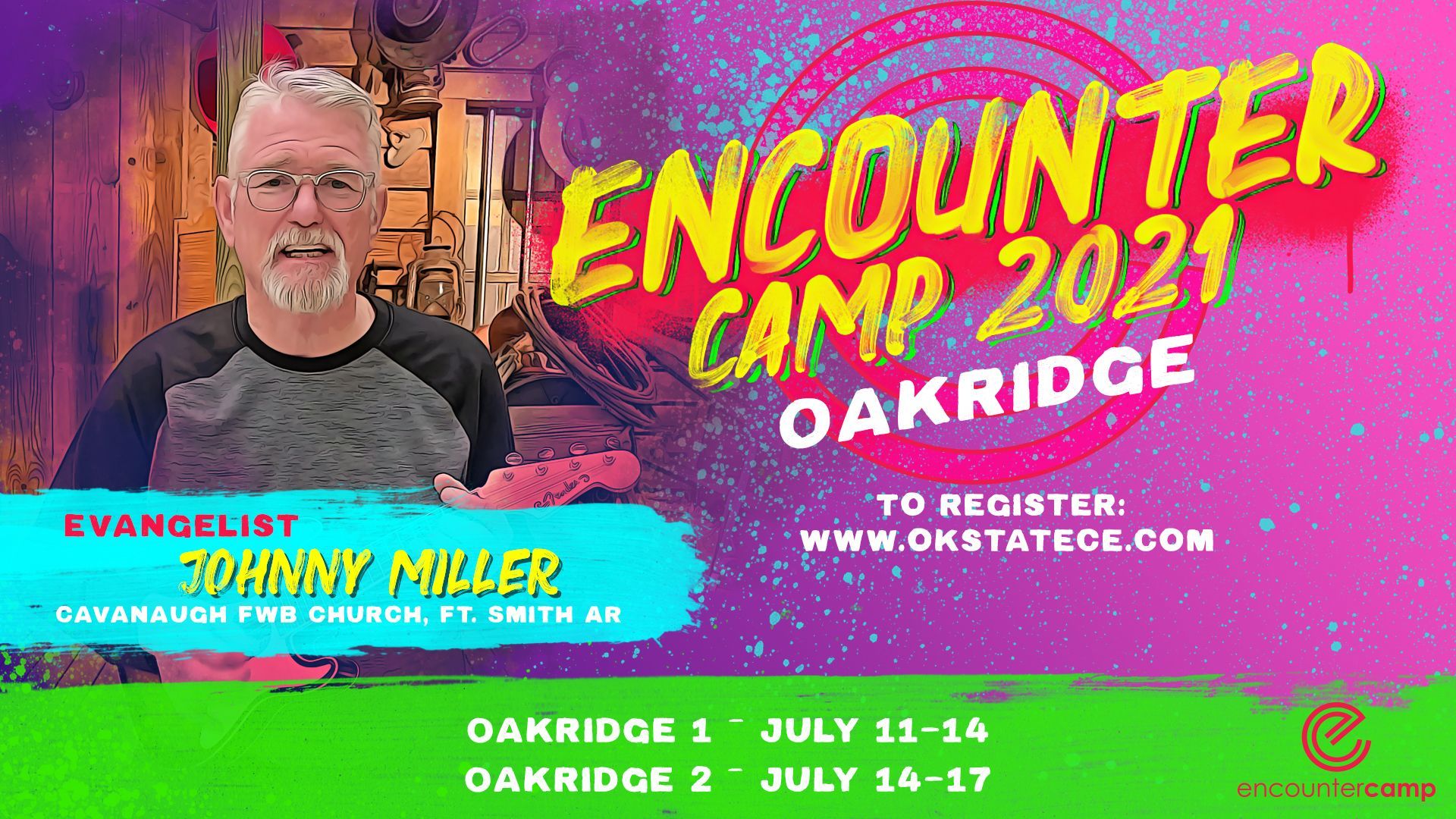 Encounter Kids 2021
Kids Camp exists to support local churches in their effort to reach lost students in their community and to raise up a generation of students who have an authentic walk with God and who actively share their faith. Throughout their camp experience, there is a high priority on Scripture, relevant worship, relationships within the local church, and providing opportunities for students and sponsors to sharpen their skills and prepare to consistently serve God after camp.
Kids Camps are supported by Oklahoma Free Will Baptist gifts through the Cooperative Program. Thank you to Oklahoma Free Will Baptist churches for challenging students to know Christ by giving to the Cooperative Program. For more about Coop please visit www.okfwb.org.

Our state wide kids camp will be held at Camp Oakridge in Anadarko, OK. Kids camp is for 2nd-5th graders. (Grade just completed). Search below for more information.
Kids - speaker
Speaker: Johnny Miller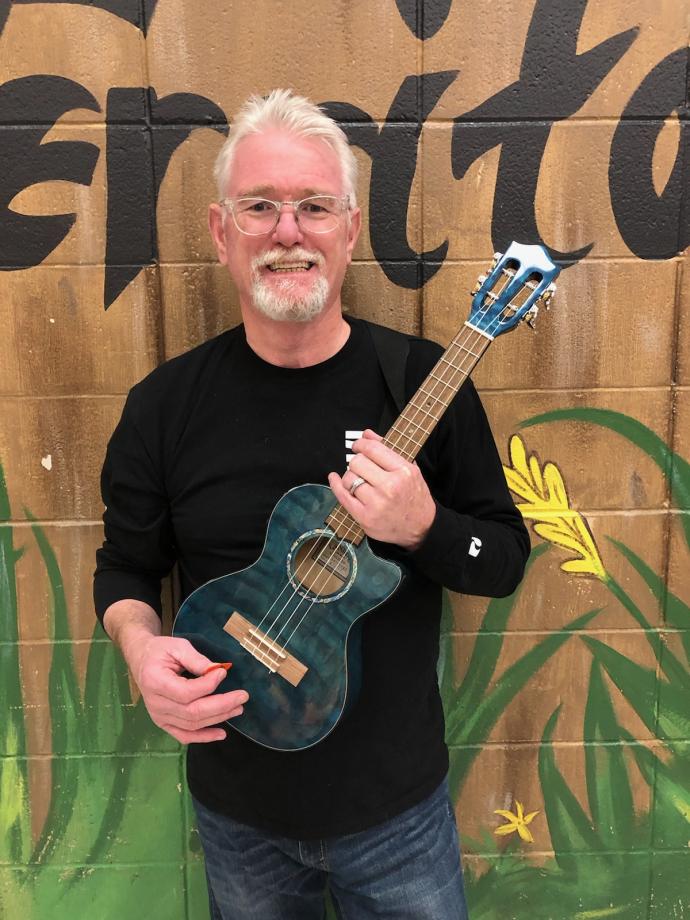 Johnny is celebrating over 20 years as Children's Pastor at Cavanaugh Free Will Baptist Church in Ft. Smith Arkansas. He also enjoys leadign Children' progeraming at he National Association of Free Will Baptist meeting each year. He and his wife have been blessed to have worked in kids ministry since 1979, they have three grown children and four super grand kids. His hobbies are riding horses, playing and teaching the ukulele.


Dates and Rates:
Kids Camp 1 at
Oakridge
/ July 11th - 14th
Kids Camp 2 at
Oakridge
/ July 14th - 17th
Rates:
Early Bird
- $180 per Student by May 31st
Regular
- $190 per Student after May 31st
Sponsors
- $180 per Sponsor
Pre-Camper
- $180 per Pre-Camper
Credit Card Registration will be available with an additional 3% Transaction Fee. Email Daniel Sweet at
sweetman_42@hotmail.com
for detail.
---
kids - promotional
Feel free to use any of the following resources to publicize camp.
Kids Camp Logo
Promotional Material
Promotional Material 2
Promotional Material 3
---
Kids Forms & Resource
If you have any questions about any of the following forms please email Daniel at
sweetman_42@hotmail.com
Please make sure each student and adult fill out the apporpriate forms. We will not need these forms until the day of camp. Make sure you find the "Church Registration" tab to register your church.
All forms below must be filled out.
Code of Conduct / Rules
Parent Information